Slice-O-Matic
Product Code:

Slice-O-Matic

Availability:

In Stock
610 AED

299 AED

Ex Tax: 299 AED
Slice-O-Matic™ Slicer slices entire fruits and vegetables effortlessly in seconds!


If you were trying to accomplish something for a family dinner, you probably wouldn't start out without a strategy.
How to provide colorful meal with nutrient required for stay healthy?
Simple answer, you can use Slice O Matic that is able to slice all fruits and vegetables effortlessly in seconds.

Ultimately, the Slice-O-Matic is an easy and fun to use tool that can help you chop up your veggies quick in the kitchen.
The Slice-O-Matic is advertised as a kitchen gadget that will save you time and effort while preparing meals. Simply place a piece of product into the circular chamber, push down on the handle and the internal blade cuts your fruit or vegetable into even slices that land in a catch container below. The blade can be adjusted for various thicknesses, and it can be swapped out for an included julienne blade.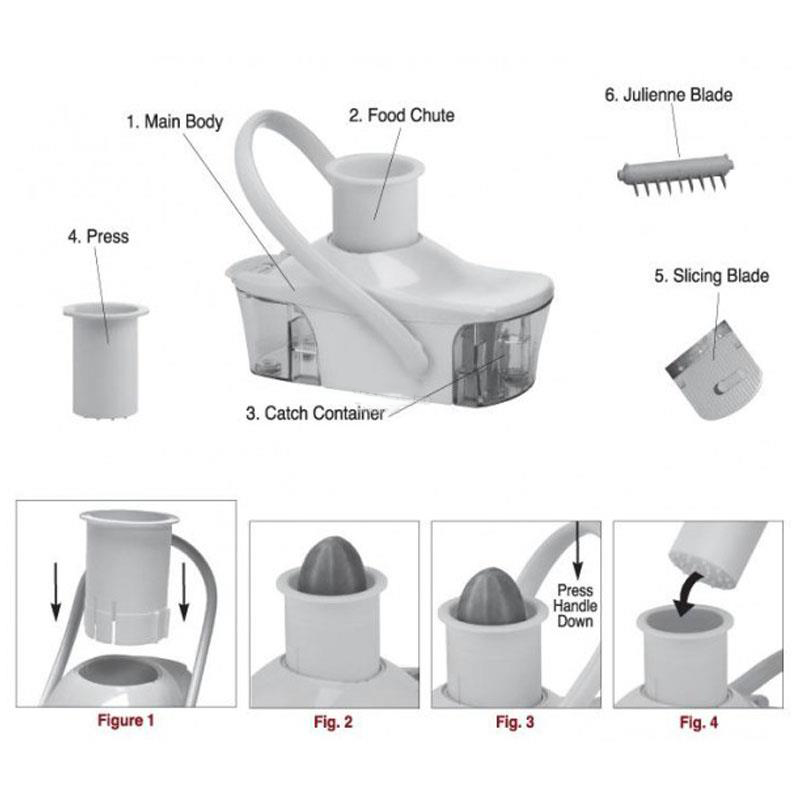 For foodies and home cooks alike, the Slice-O-Matic is a great deal. No one likes unevenly cooked vegetables because you can't get a routine slice and, let's face it, taking the time to chop each vegetable individually on a cutting board takes a lot of time and can be very dangerous. The Slice-O-Matic is going to take all the danger out of slicing veggies and other foods, and give people that are busy a few extra minutes in the kitchen.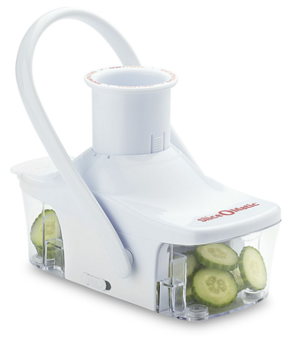 KEY FEATURES


Easy glide handle lets you slice with ease

Slices onions, beets, carrots, potatoes, and more

Adjustable dial to change slicing thickness

Comes with a slicing and julienne blade

Handy catch container keeps food contained

Built-in catch container

Stainless steel blades

Slice or julienne settings

Adjustable slice settings

Easy glide handle