AirSOFA
Product Code:

AirSOFA

Availability:

In Stock
552 AED

149 AED

Ex Tax: 149 AED
Why should you choose this AirSOFA?
- EASY GOING FOR 25 SECONDS
- Portable and takes up little space
- Light, weight only 1 kg

- DOES NOT REQUIRE THE PUMP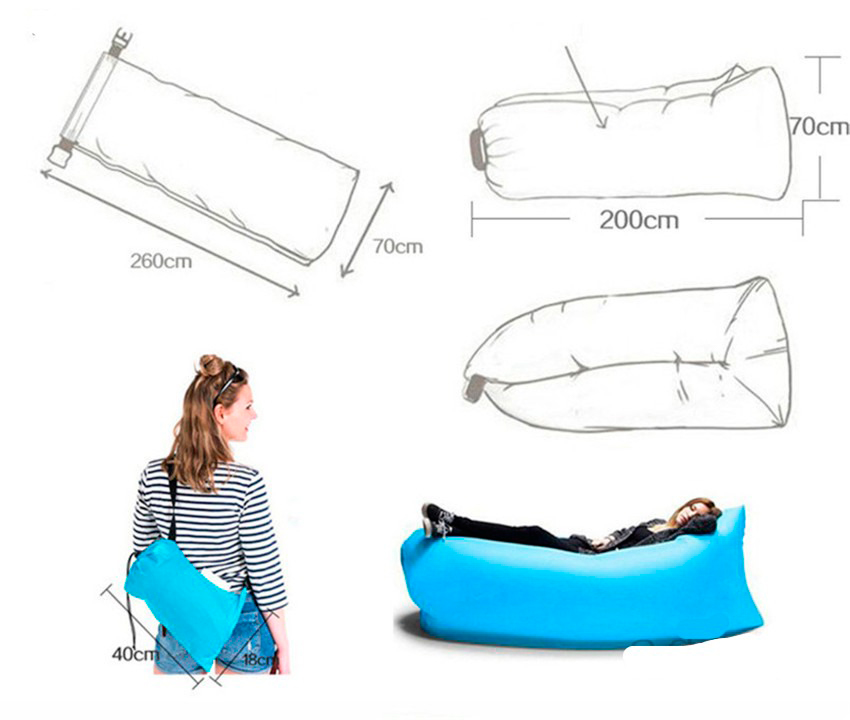 REASONS TO BUY AirSofa
The best quality-price ratio
AirSofa is a high quality inflatable sofa and due to its very reasonable price it is our best seller product. So you can be confident in the quality while from our side we guarantee you a great price. The product is certified in compliance with the law "Consumer Rights Protection" and is highly evaluated by our clients.
You can trust us
In general, we have all to be honest. You can view all comments, reviews and description of AirSofa on our site or in Facebook profile. All products are 100% tested before sending to the customer. Price for one AirSofa is 149 AED.
Free delivery in UAE
Our courier will arrive to the place and at time that is convenient to you. We do not accept advance payment. You can pay after receiving the product.
No air-pump needed
It takes 15 seconds to inflate AirSofa. It's simple and you don't need any extra accessories like pump to do this. As easy as pie!
Easy to transport and store
Do you want to relax with comfort? With incredible AirSofa vacation at the beach, in the desert, at barbecue, in swimming pool and even at office will be as convenient as possible. It's not heavy, it has ergonomic design and it can be easily transported while it's deflated.
Stylish, trendy, youth!
Beautiful colors, easy and fast to inflate, interesting design and comfortable solution. AirSofa is a stylish accessory for outdoor enthusiasts.