Underarm Cupcake Cream – world's best armpit whitening & smoothing!
Product Code:

Underarm Cupcake Cream

Availability:

In Stock
349 AED

129 AED

Ex Tax: 129 AED
Make a gift for yourself - Underarm Cupcake Cream!
Feeling embarrassed about your darkish armpits? We have a solution that will secure guaranteed result within 2 weeks. Underarm Cupcake Cream helps skin to be more healthy, smooth and firm. Along with the antioxidant property that helps protect the skin from free radicals, which is a major cause of skin darkening.
Why Underarm Cupcake Cream?
This little magic cream will lighten and smoothen your underarms. Say BYE-BYE! to dark underarms and WELCOME to whiter, smoother armpits skin.
Underarm Cupcake Cream is the best choice for underarm skincare making it whiter and softer.
A universal body cream which can be used for lightening different problem areas of your body such as armpits, elbows, knees, feet, bikini zone and post-acne marks!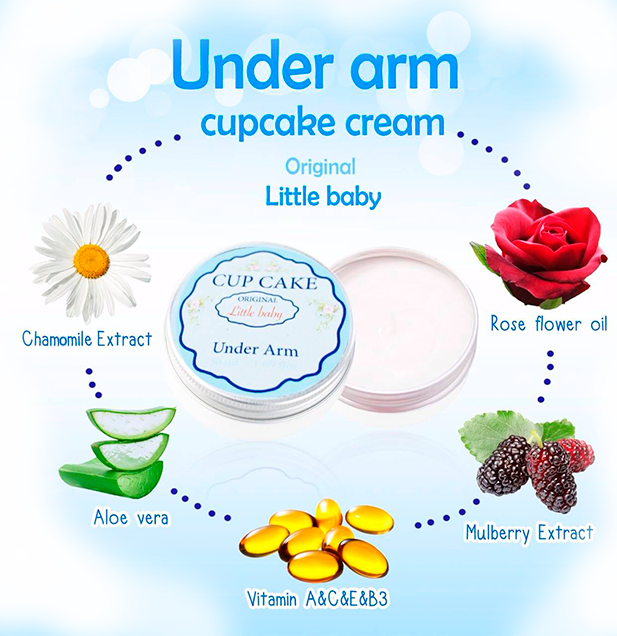 Perfect for those who have annoying sweat scent, darkish skin due to rubbing effect or regular hair removal.
How to use it?
Apply the cream evenly on your skin using your fingertips. Also serves as a deodorant.