Valve Cap Lights
Product Code:

Valve Cap Lights

Availability:

In Stock
275 AED

129 AED

Ex Tax: 129 AED
BE STYLISH! EMPHASIZE YOUR STYLE BY LED CAP LIGHTS! STAND OUT AMONG OTHERS!
These valve cap lights fit most bicycles, motorcycles and cars to update your vehicle style! The lights turn on when the vehicle is moving and off when it stops enhancing safety by increasing visibility at night or during bad weather conditions. Easy to install and remove.
These colorful Valve Cap Lights have 2 lights in a pack with 2 wheel valve connectors included. It features automatic light up by vibration on road with no power button. You can easily install it on a wide range of vehicles including different kinds of bikes, motorbikes, cars etc. You can screw on 2 cap lights for bike and 4 cap lights for car. The light makes a wheel amazingly beautiful while driving and announces your presence for safety at night.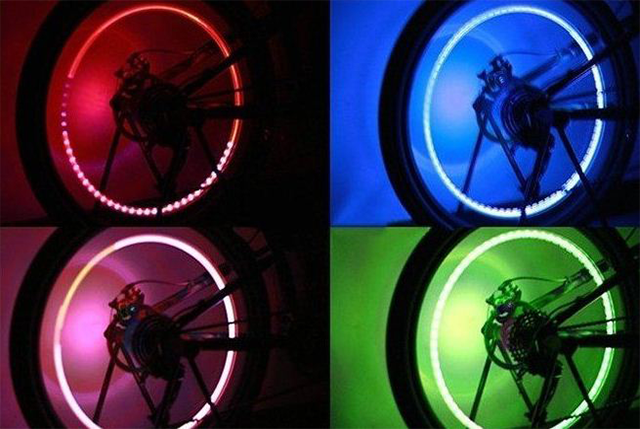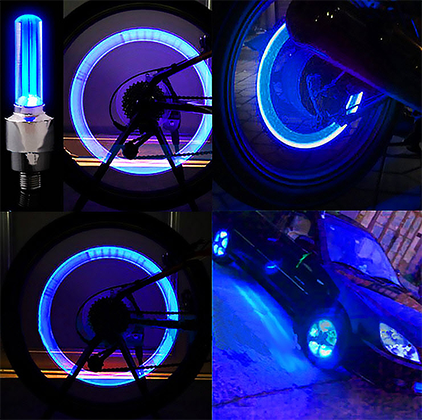 ---
How does it work:
- When wheels start to move, the wheel lamp automatically lights up creating a solid disk of light that appears on your wheels
- When you stop, the lights switch off to save battery power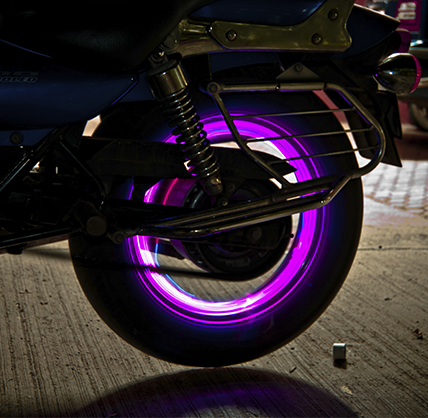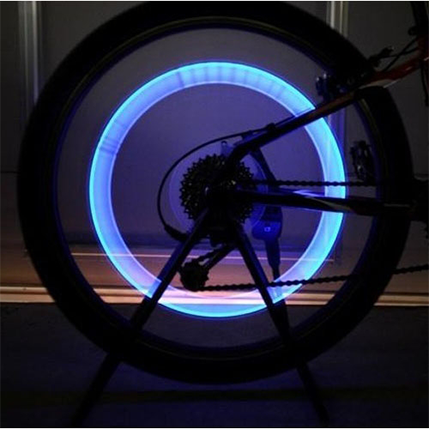 Features:
Comes with tire valve connectors for easy installation
Suits a wide range of vehicles including bikes, motorbikes and cars
Works with British and American tire valves
Lights up by vibration on road
Each valve tire cap light is powered by 3 replaceable AG10 button batteries
Quantity: 4pcs
Multiple colors available to suit your style